Join WEBA Workshops to meet your quality student recruitment goals
Every year, WEBA holds over 100 education events in over 25 countries globally to bring together educators and agents to help with international and country-specific recruitment objectives.
Best-practice in international student recruitment
ASIC has worked with WEBA for over a decade to cross-promote events and services to provide added value for our accredited institutions, and we regularly attend their UK events, which also provide an ideal opportunity for us to arrange meetings with our UK education providers.
On Tuesday, 5th September 2023, our CEO, Lee Hammond, was at the WEBA London event and spoke about ASIC Accreditation and how we work with institutions, agents, and education professionals across the sector to promote good practices in their international student recruitment activities.

Local and Global Education Agent Workshops
WEBA also holds two types of Agent Workshops, "International" (bringing agents from around the world to meet educators in one country) and "National" (bringing educators from around the world to meet agents from a single country).
For more information about WEBA and their upcoming events, visit them at https://webaworld.com/.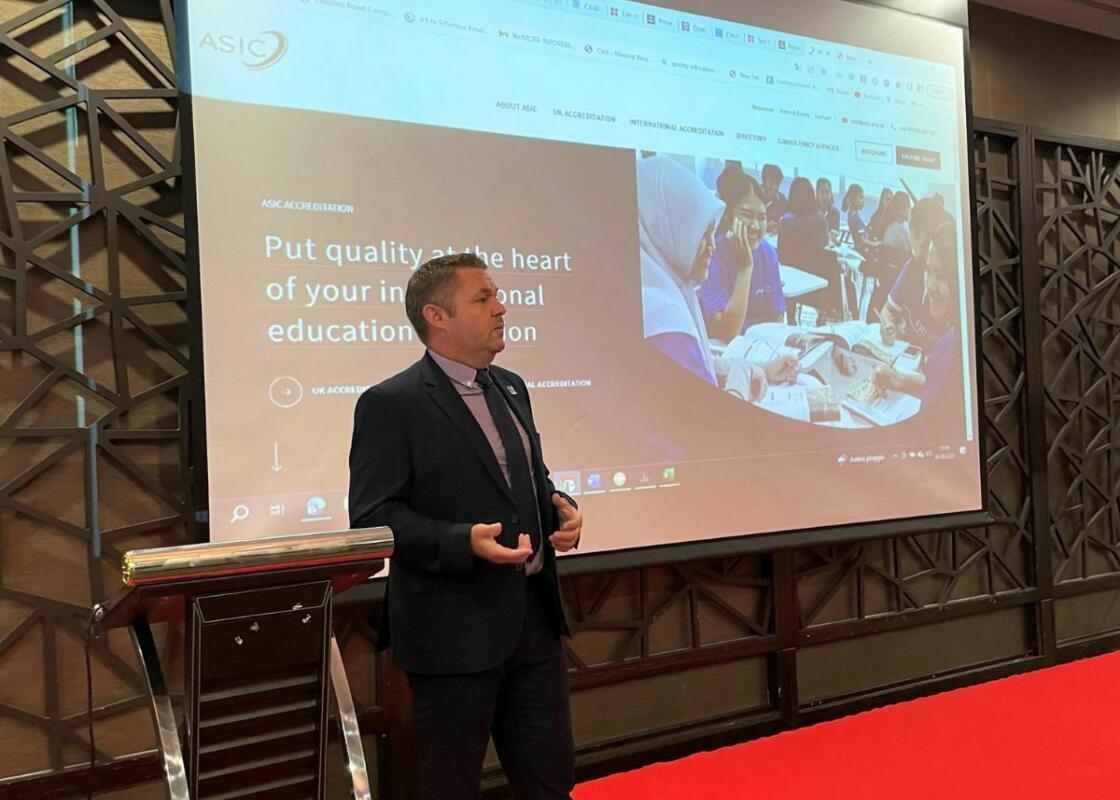 Dedicated to the continual improvement of education.