The Accreditation Process
ASIC Benefits & Support
Holding ASIC Accreditation boosts reputational standing, demonstrating that your institution meets high standards of educational best practice and student welfare support. It reassures students (and their caregivers and sponsors) that studying at your institution is a safe choice, where they will receive professional teaching, valuable qualifications, and a positive learning experience.
Accreditation that drives positive learning experiences.
We believe quality assurance should lead to demonstrable impact. ASIC has a proven track record with glowing recommendations from our institutions about the tangible results our work produces.
Obtaining the award of ASIC Accreditation will enhance the reputation of your institution. It demonstrates that you have chosen to be audited voluntarily by an external and unbiased international quality body. Once accredited, displaying the ASIC Badge of Accreditation across your marketing materials will allow you to showcase your investment in providing quality education.

Students, and their parents/caregivers, can be confident that your institution offers a safe and welcoming experience with a high standard of teaching and appropriate resources. It will also demonstrate to stakeholders and partners the credibility of your institution's commitment to continuous improvement.
I found ASIC and its inspectors to be professional, supportive, and helpful throughout.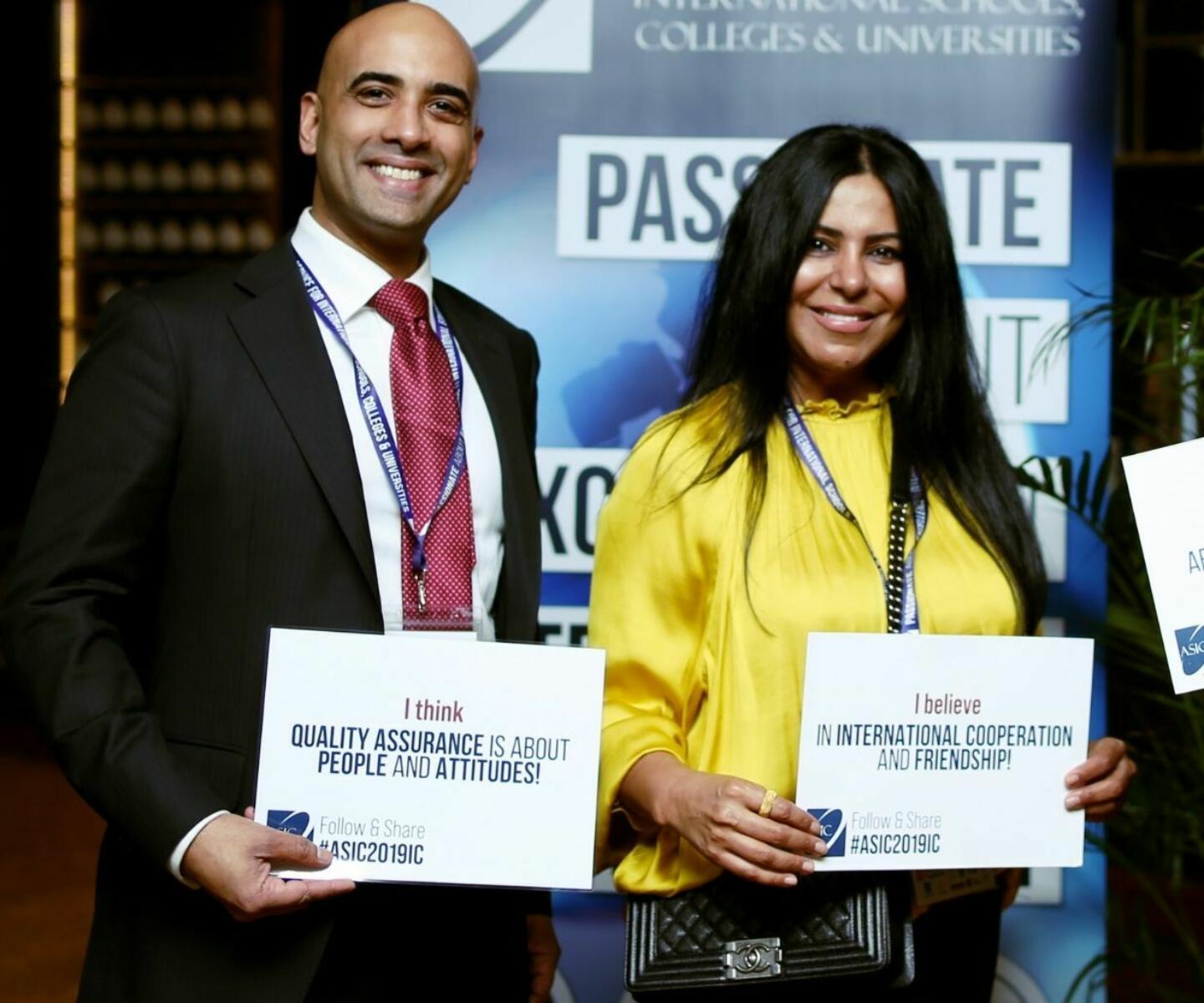 Ongoing support
The accomplishment of earning ASIC Accreditation and meeting internationally accepted QA standards is just the beginning. ASIC is committed to supporting the ongoing development of our diverse network of institutions. Throughout your accreditation period, you can take advantage of:
- Badge of Accreditation to celebrate your achievement.
- Dedicated Customer Relations Manager and Institution Support Service.
- International marketing opportunities incl. exhibition attendance.
- Meet and network with like-minded providers and partners at ASIC events.
- Help with drafting of policies/procedures for ongoing quality enhancement.
- Professional development through Harvard Graduate School of Education
- Further guidance with improving standing in world ranking systems.
- Assistance with developing Internationalisation Strategy
- Guidance on activities to support the UN's Sustainable Development Goals.
- UK CPD certified ASIC Training through our seminars and webinars.
- Work with ethical recruitment agents (reduced QISAN Membership).
- ASIC newsletter updates and opportunities for promotion.
Dedicated to the continual improvement of education.
More about UK Accreditation